About Queens Park Medical Centre
Queens Park Medical Centre is a fully accredited practice that has been in operation since 2008.  We are doctor owned and operated which best ensures that a continuing patient-doctor relationship of trust is maintained.  Supporting the doctors is a friendly and caring team of nurses and administration staff.
Our commitment is to promote the health and well-being of our patients by delivering timely, effective treatment and a holistic approach to care.  At our practice, the patient's needs, values and desired health outcomes always remain central to the treatment process.  From the time of making an appointment, to consulting with the doctor, to leaving our premises, each and every patient is treated with courtesy, dignity and respect.
Our purpose-built premises is easily accessible from Albany Highway and Welshpool Road and there is ample parking in our own car park.  We are also within walking distance to Queens Park Pharmacy.
Meet Our Team
With a collective experience of over 20 years in general practice, our team of doctors is equipped with broad knowledge and skills to meet the diverse needs of all patients.
Dr Timothy Ong
MBBS, FRACGP, DipMSM, Principal GP
Sessions: Monday to Friday, Alternate Saturdays
Dr Timothy Ong has a Bachelor of Medicine and Surgery from the University of Western Australia.  He achieved the fellowship of the Royal Australian College of General Practitioners in 2000 and completed a Certificate of Sports Medicine in 1998 (providing medical coverage at East Perth and East Fremantle Football Clubs) and a Diploma of Musculoskeletal Medicine in 1999.
Dr Carina Limgenco
MD, FRACGP, FARGP
Sessions: Tuesday, Wednesday, Thursday, Friday
Dr Carina Limgenco has a Doctor of Medicine degree from overseas.  She completed the fellowship of the Royal Australian College of General Practitioners in 2010.  She also completed the fellowship in Advanced Rural General Practice in 2013.  Carina has extensive experience in antenatal care and women's health.  Other interests include aboriginal medicine, chronic disease care and management, minor surgical procedures and children's health.
Dr John Hanrahan
MBBS (UWA), FRACGP
Sessions: Monday, Tuesday, Wednesday, Friday and Alternate Thursdays & Saturdays
Dr John Hanrahan obtained his Bachelor of Medicine and Surgery from the University of Western Australia.
Since then he has worked in a variety of roles in WA hospitals, and achieved the Fellowship of the Royal Australian College of General Practitioners in 2018.
He enjoys all aspects of family medicine, especially chronic disease management and child health. He is available for minor procedures.
Our Nurse
Katia Charlebois
RN
Katia completed her Bachelor of Science (Nursing) from Edith Cowan University in 1996, then completed a graduate program with Armadale/Kelmscott Health Service in 1997. Katia then went to Princess Margaret Hospital on the neurology/cardiology and plastics/orthopaedics wards until her first child was born. Since then, Katia has worked in many different hospitals around Perth, gaining experience in many fields such as surgical wards: urology, plastics, general surgical to medical: general medical, palliative care, aged care and Emergency department. Katia has been a practice nurse since 2016 when she also completed her childhood immunisation certificate. She adores children and her special interests include vaccinations, wound management and health promotion especially weight management. Her hobbies are learning to speak French, camping and exploring with her 3 sons.
Our Administration Team
We are a multicultural practice with staff who can speak languages such as Mandarin, Italian and Filipino.  If you require assistance and would like to speak to someone who speaks your language, please inform us when you make an appointment.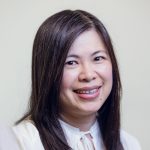 Esther Ong
I have a background in accounting but believe that each patient that comes and sees us is more than a number.  I enjoy the opportunity we get to serve each one and to get to know them.  In my leisure time, I love to read and spend time with family and friends.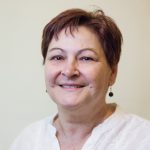 Emanuela Gherardotti
I enjoy dealing with people and am a very good listener. I like to learn new things and enjoy watching educational and wildlife programs. Animals, travel and reading are my favourite pass times.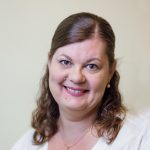 Bridgid Lamont
I am a friendly, empathetic person who enjoys working with people. I enjoy nature, animals, cooking and spending time with friends and family. I am passionate about health care.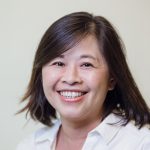 Lynette Lim
I have 3 girls and enjoy watching T.V. & relaxing. I enjoy listening to people's stories because I believe each individual has a unique journey that makes them who they are.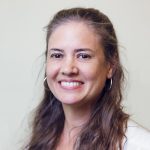 Candice Gillam
When not working part time at Queens Park Medical Centre, I enjoy gardening, soap making, camping with my family and live music.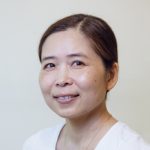 Tian Northcott
I am a friendly, reliable team player, I enjoy learning and love challenges. I have passion in helping people in need.
Conveniently located at 339 Wharf Street, Queens Park WA 6107
Everyone leaves feeling better