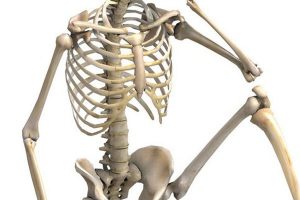 Osteoporosis is a common disease, affecting bone men and women, which causes bones to become less dense, less strong, and more likely to break. It occurs when bones lose the minerals that make them strong, such as calcium, faster than the body can replace them. Between the ages of 25-35, our bones are at their peak density, however, as we age, this begins to decline. Changes in hormones, such as the decline in oestrogen after menopause, can cause bone loss, due to an imbalance in the cells that build up and break down bone. This can result in low bone density, and an increased risk of breaking bones, particularly in the hips, spine, and wrists.
One in two women and one in three men will develop osteoporosis in their lifetime. Many people do not realise they have osteoporosis, as there are often no signs and symptoms until a bone breaks. However, there are some risk factors that increase the likelihood of osteoporosis. These include:
Female gender
Family history of osteoporosis
Low vitamin D levels
Smoking
Lack of physical activity
Having gone through menopause
More than 2 standard drinks of alcohol a day (e.g. more than two glasses of wine)
More than 3 cups of coffee (or equivalent) a day
Medical conditions, including rheumatoid arthritis, thyroid disease, chronic kidney or liver disease, inflammatory bowel disease, Coeliac disease
Medications, including long-term corticosteroid use
The only way to diagnose osteoporosis and low bone density is by having DEXA scan. A DEXA, or dual-energy absorptiometry scan, is a quick and painless scan, similar to an X-ray, which measures the density of bones.
In the meantime, there are steps which can be taken to prevent your risk of osteoporosis. These include:
Healthy and varied diet, with fresh vegetables, fruit, and wholegrains, and calcium-rich foods, such as dairy
Absorbing vitamin D (10-15 minutes of sunshine a day)
Regular weight-bearing and strength-training exercises, such as jogging, jumping, skipping, Pilates, yoga
Avoiding smoking
Limiting alcohol consumption
Limiting caffeine
On the 17th to 19th of December, Osteoporosis Solutions will be joining us at Queens Park Medical Centre providing DEXA scans in their mobile bone density screening van. If you are over 70, you will be bulk-billed with a referral from your GP. If you are interested, please speak to your doctor, or call us on 9356 8993. For more information on DEXA scans and Osteoporosis Solutions, visit http://www.osteoporosissolutions.com.au/
For more information on osteoporosis, visit BetterHealth Channel and Osteoporosis Australia https://www.betterhealth.vic.gov.au/health/conditionsandtreatments/osteoporosis
https://www.osteoporosis.org.au/what-it
References:
BetterHealth Channel
Osteoporosis Australia
Osteoporosis Solutions