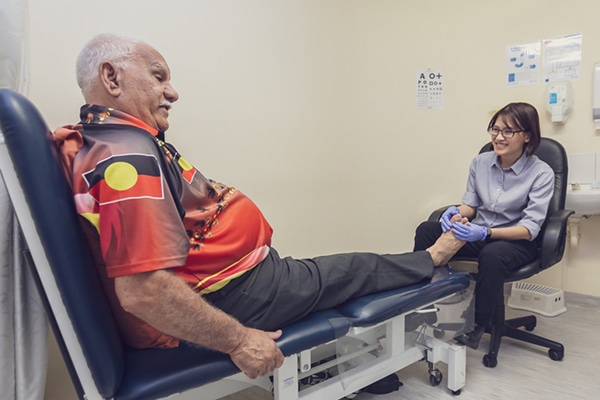 Queens Park Podiatry Services
Passion Podiatry provides friendly and quality podiatry care and services to ensure our patients of all ages enjoy a comfortable and pain-free lifestyle. 
Managed by Jasmine Lee, whose particular interests include high-risk foot management, general foot care, paediatrics and biomechanical.  She believes that early detection and treatment is essential for foot health.
We can treat:
Skin problems (corns, callouses, plantar warts, cracked heels)
General lower limb, foot and ankle pain
Nail problems (fungal, ingrown and thickened toenails)
High risk foot assessment and management (arthritis, diabetes)
General routine foot care and check-ups
Sports injures (shin splint, ankle sprains, blisters)
Footwear review and recommendation
Foot orthoses prescription and manufacture (custom and prefabricated)
Contact Jasmine directly on 0432 576 178 for further details and to make an appointment.
Onsite bulk-billings services and private health fund rebates are available for those eligible.
Opening hours: Wednesday – 8:30am to 5:30pm;
Occasional Saturdays – 8:15am to 11:30am.