In 2018, Queens Park Medical Centre turned 10 years old. Principal owner Dr Tim Ong decided it was time to give the facilities a new lease of life so that we can continue to serve the community with excellence.
So 'Project QPMC Renew' was launched and after 2 years of planning and hard work, we love the results and hope you do too!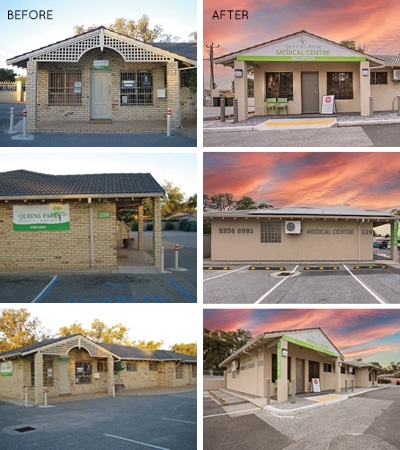 Along with the fresh, new look that brings the building in line with surrounding new houses, the carpark has also been re-done with new surface, properly-marked parking and disabled bays, wheel stops and crossover.  Landscaping with native plants tie in with the bushland next door and most exciting, is the purpose-built Allied Suites which now house the Pathologist, Physiotherapist and Podiatrist at the far left corner of the premises.

The inside of the Medical Centre has also received much TLC with new painting, flooring, lighting and furniture. We now have 4 Doctor Consult Rooms and 2 specifically-fitted Treatment Rooms. The staff room also doubles up as an educational space for the team to upskill and collaborate.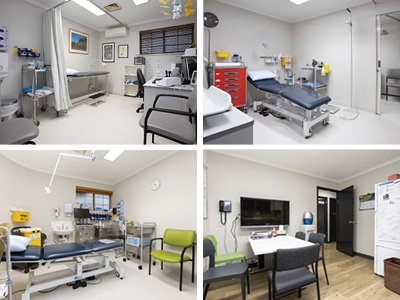 It is our hope that we can make your GP experience a more comfortable, enjoyable and safer one. We continue to strive to deliver on our motto of 'Everyone leaves feeling better'.